We're more than just an animal shelter.
We are the People for Animal Wellbeing.

ADOPTION HIGHLIGHTS
Rescued domestic animals such as dogs, cats, rabbits, guinea pigs, mice and more species come into our shelter to find their new loving home.
SERVICE HIGHLIGHTS
We're committed to delivering programs that ensure all animals in our community are living their best lives with a caring family.
Intended for cats who would make superb barn cats or "working" cats rather than being companion pets at home.
Our Animal Control Officers are responsible for enforcing the city of Moncton's animal control bylaws.
This program is a partnership between those agencies that shelter and provide assistance to people experiencing intimate partner violence.
Capture feral or stray cats safely and humanely with a live trap, available for rental PAW in the Greater Moncton Area.
All Programs
TESTIMONIALS
Thank you for bringing kindness to our shelter and our community.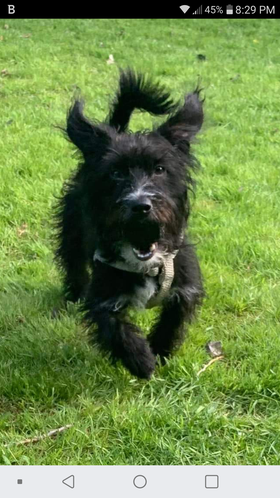 Thanks for the help. On a side note, Oscar is doing so great! He had his first grooming and did fabulous, his tail wags all day, he and his sister are getting along well and he has made so many friends at the dog park! Thank you guys for doing what you do every day to find all these fur babies their forever homes!
Wendy & Len
We are so happy to have her as part of the family. I couldn't even imagine my life without her. Thank you, SPCA for making me a cat mom who gets to spoil her with love and affection (and treats) everyday!
Isabel Reeves